Paul Germanese - Sales Representative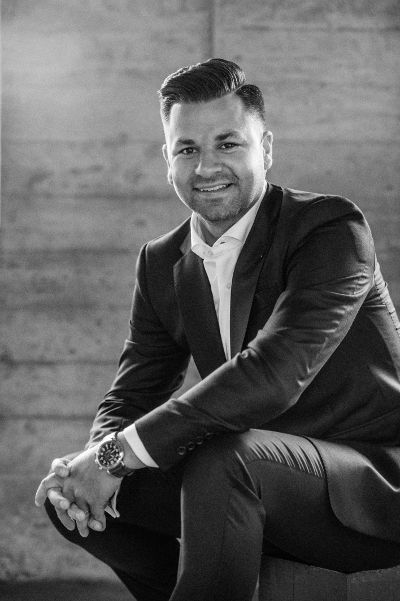 A real estate transaction is one of life's experiences that requires advice from an individual that is not only knowledgeable but credible as well. Paul Germanese is a professional realtor who has dedicated himself to his clients and this business for over the past twelve years. Paul's numerous accolades are evidence of his experience and progressive involvement in the ever changing real estate market.
Paul was named Royal LePage Binder Real Estate's #1 producing single agent for 2014, 2015, 2016, 2017 and 2018. Additionally, in 2015, REP magazine dubbed him one of the "young guns" for their 2015 Under 35 Trailblazers in Real Estate in Canada. In 2016 and 2017 he was also ranked as one of the top 200 agents in all of Canada, and in 2018 name 1 of Canada's top 100! The two time Royal LePage Diamond award recipient and newly appointed Royal LePage Chairman member explains what it took him to get here. "I care about my clients and never lost sight of my commitment to their comfort and happiness."
During his first year of real estate Paul completed a small fraction of transactions compared to what he currently does now. "It may not have been many but those transactions were done right and I ensured my clients had an exceptional experience." The following year his business grew but his commitment to his clients and the integrity of the profession remained his number one priority. "This year I am at the height of my real estate career thus far. This means that my clients are able to be part of a more mature and experienced transaction where I ensure honesty and straightforwardness is still at the forefront."
"A real estate transaction should never be about the realtor. It should always be about the client. When I say, 'always working for you' I sincerely expect you to have that type of experience.
Paul Germanese has gone from individual agent to creating the real estate power house known today as AW4U- The Real Estate Group. Not losing focus on the one client at a time mind set the "always working for you" mantra has been easy to explain to the hand-picked team that now run together as ONE! "There is no better time than now to be a full service real estate team offering concierge like service". With well over 120 homes sold last year the group has their eyes set on servicing even more clients the way they deserve to be.
Chantel Wasyluk - Sales Representative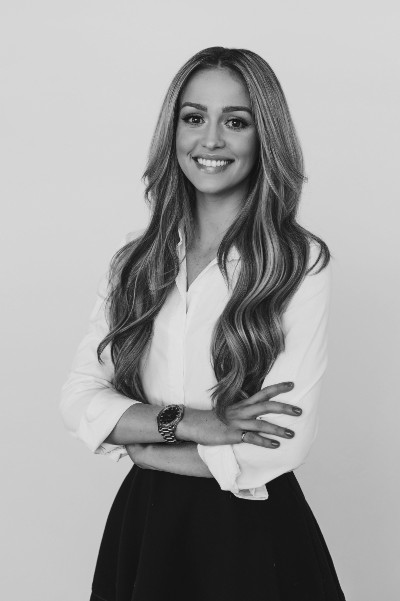 Chantel Wasyluk was born and raised in Tecumseh, Ontario with a Bachelors Degree in Business from the Odette School of Business at the University of Windsor. She has experience working in administrative positons at Royal LePage Binder Real Estate, at which she has learned the in's and out's of real estate in a different view but now, is ready to step infront of the desk and become an agent.
From early on, Chantel has always been eagerly drawn to the real estate market; as helping others has always been her goal objective.
Chantel is eager to start off her real estate career with AW4U because she firmly believes the core values of the team perfectly aligns with her own; to always put the client first, while having integrity and being honest.
Chantel is ambitious, hard working, and driven, and is excited to help serve her community while learning the business with the top agents
Christopher Toldo - Sales Representative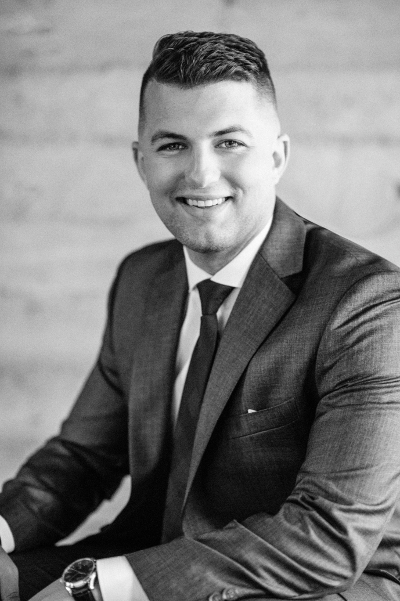 Chris Toldo is a lifelong Tecumseh resident who is intimately knowledgeable of neighbourhood dynamics throughout Windsor-Essex County. He pairs an empathetic, easy going and patient personality with a strong desire to take care of people. As a member of the AW4U The Real Estate Group since 2016, Chris brings a client-focused sensibility to every transaction. This ensures his clients experience what it's like having someone on their side who is "Always Working For You".
Whether working with a first-time home buyer / seller or securing the perfect investment property, Chris ensures that the real estate transaction process is as seamless and efficient as possible. He does this by quickly assessing a client's specific needs and presenting them with the full range of options available to suit both their lifestyle and budget. Chris's discretion, attention to detail and superior market knowledge has earned Chris glowing reviews and referrals.
Scott Innocente - Sales Representative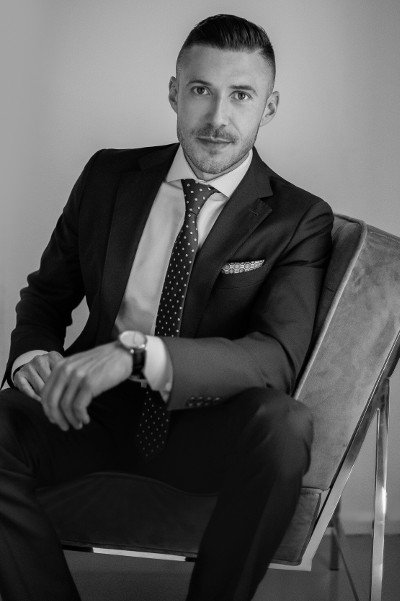 Scott Innocente was born and raised in Windsor and is proud to call it his home. Scott began his real estate career shortly after developing a passion for real estate investing. Scott saw early on the tremendous benefits of home ownership and decided he would like to help as many people as possible realize these benefits. Whether searching for a great investment opportunity in Windsor, or investing in your future through home-ownership, Scott is always here to help.
Scott is hard-working, focused, and dedicated to his clients and prides himself on always being available. His intimate knowledge of the local Windsor market is sure to help guide you through the often-complicated process of purchasing a home in today's challenging market.
"Always Working for You is not just our group's name" according to Scott, "it's the moniker we live by."
Katrina Wasyluk - Sales Representative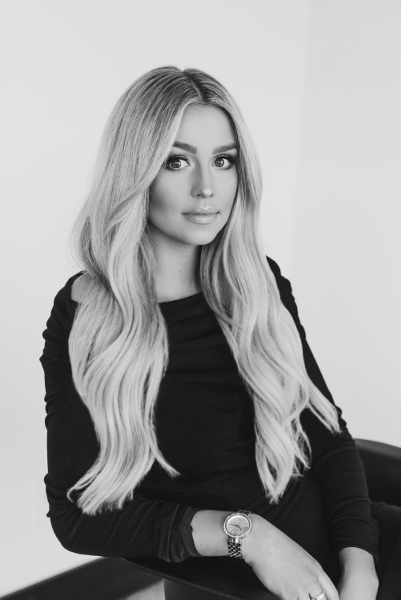 Katrina Wasyluk was born in the heart of Tecumseh but is proud to call Windsor home. She holds a Bachelors Degree in Business Administration from The University of Windsor, specializing in Marketing through her university years. Katrina has worked at various Royal Lepage offices in numerous administrative positions for over a year, therefore having a vast understanding of real estate transactions. Now, she is extremely eager to engage in real estate on the other side of the desk and to provide an unforgettable experience to her clients.
Katrina's commitment and desire to assist people with integrity, honesty and respect has been her life motto and will effortlessly conform into her real estate future. Her enthusiasm, love of real estate and her directive mentality of always putting the client first are the many reasons which make her the opportune fit for AW4U.
Meagan Paton - Operations Manager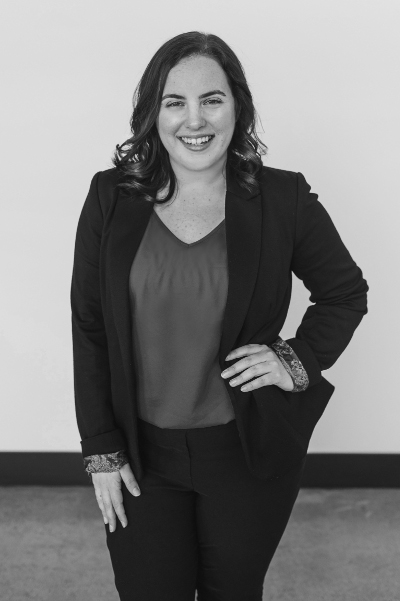 Meagan Paton has been the Administrative Assistant for the AW4U Real Estate Group since 2016. Before joining Paul Germanese, Meagan was a receptionist and legal assistant dealing with real estate transactions. She understands the process of selling and buying a home from putting in the offer to the moment you receive your keys. Through previous experience and personal habit, Meagan is organized, resourceful and has a positive attitude which allows clients to feel confident and supported throughout their transaction.
Meagan specializes in keeping the team 'on-task' as she manages behind-the-scenes with processing paperwork, handling the details, ensures all client needs and expectations are being managed and exceeded. With a client-first perspective, she is driven to assist the team in ensuring that communication and service is delivered.